Guidance & online event tool comparisons for social justice groups
A collaboration between Training for Change and Social Movement Technologies
 
This is a two-part workshop:
Session 1 of 2: Tuesday, April 27
Session 2 of 2: Thursday, April 29
12-1:30pm EDT (New York) | 1pm BRT (Brasilia) | 6pm CET (Belgium) | 7pm EAT (Kenya)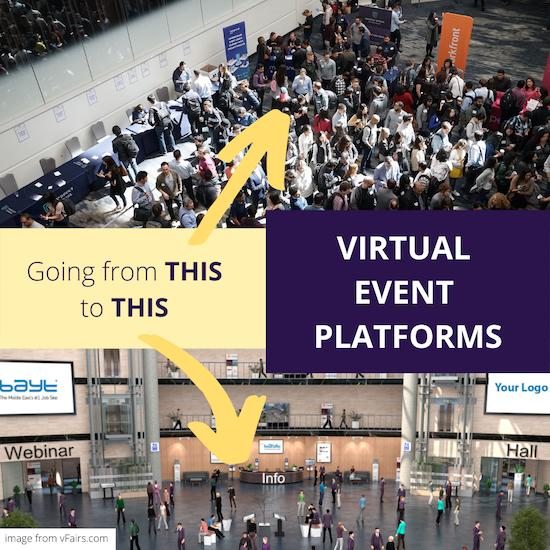 About this Workshop
Holding trainings and meetings online is challenging enough, but what about large events like conferences, summits, union meetings, or networking gatherings, where you have hundreds of people, multiple things happening at the same time, or over multiple days?  Recently there has been an explosion of virtual event management platforms that aim to simplify the experience of complex online or hybrid events.  These platforms combine multiple tools into one central place, for example: registration and payment, event website/portal with agenda, online video and web conferencing, networking and engagement tools. Some examples include Bizzabo, Hopin, EventMobi, Socio, Balloon and PheedLoop.
 
Registration Fees
$140 regular fee, after April 9, 2021
$100 Early Bird – payment by April 9, 2021
$70 registrants from Africa, Asia, Latin America, and the Middle East
You can register individually or as a group. To register multiple participants, enter the number of participants in the appropriate "Multiple Participants..." field and enter the names of all particants when prompted. Once payment is complete, you'll be directed to the Zoom registration page. Share the registration link with everyone who has been paid for. We will match up your payment with their Zoom registration.
 
Join us in this two part program, to
Understand what virtual event management platforms are and the pros and cons of using one
Get process tips and data that will help you find a platform that best meets your needs
Learn from the experiences of others around the world about how to have a successful virtual event – from choosing a platform to recommended add-on tools, to key tips for planning the event
 
This interactive series will include
Sharing experiences among participants and from case studies and  our pre-survey
A requirements worksheet and comparison guide to different platforms
Short demos of different platforms so you can experience virtual event platforms yourself
Recording and resources shared with you afterwards
 
Language & Accessibility
Live auto-captioning will be provided during plenary time and in at least one breakout
Recordings will be captioned in English, Spanish, French, Portuguese and Arabic
Simultaneous interpretation in some of the above languages may be provided depending on demand. Please contact Social Movement Technologies if you would like to work with us to make simultaneous interpretation possible in a specific language.
---
When
April 27th, 2021 12:00 PM through April 29th, 2021 1:30 PM
Registration Fee(s)
Individual Registration
$140 - Standard Fee
$70 - Participants from Africa, Asia, Latin America, and the Middle East
Multiple Participants - Standard Fee
$ 140.00
Multiple Participants - Africa, Asia, Latin America, and the Middle East
$ 70.00